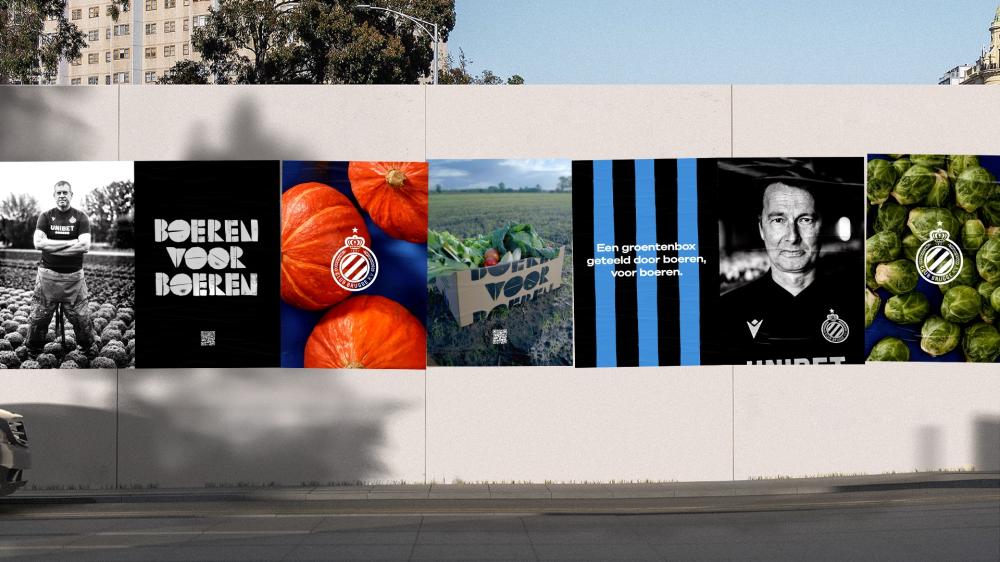 "Farmers for farmers": this is the name of the landmark initiative that Club Brugge launched earlier this month. Striking, because a sports club launches its own sustainable meal box – and thus becomes a "market gardener"; that's about it organic vegetables from local Flemish farmers. It's not every day either that it promotes health in a football culture known for drinking beer and eating sausage sandwiches.
'Club' already rallied around farmers last year when it launched the country The farmer knows his field spear. It is an action that marked and which is therefore in line with the successes celebrated by Cluib Bruges on the ground in recent years. He has been Belgian champion for three seasons and will probably winter in the Champions League this year.
Ad formation spoke with Odin Saillé, co-founder and executive creative director of Mutant, and Kirsten Willem, communication director of Club Brugge.