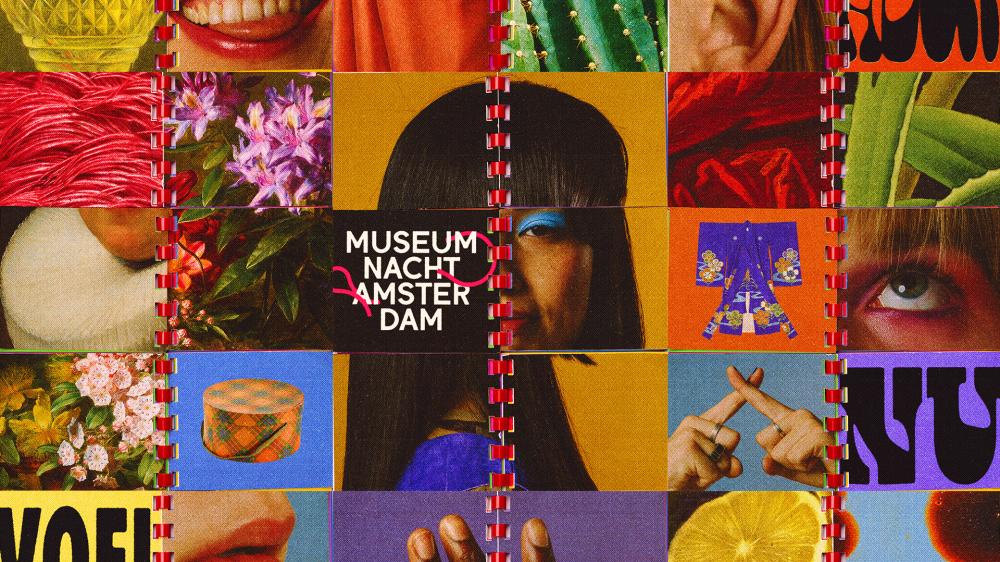 This Saturday, November 5 the 22nd edition of Amsterdam Museum Night will take place, with more than 60 museums opening their doors in the evening. Traditionally, the foundation has endeavored to "introduce new and young audiences to the rich offer of Amsterdam's museums".
As earlier there was a collaboration with From Form, which developed "a colorful and playful online and outdoor campaign that depicts the diversity of Museum Night". Jordy den Haan, Marketing & Communication Coordinator Museum Night Amsterdam: "This year, we have chosen to emphasize the interactivity of the night. By combining word, image and sound, we invite visitors to use all their senses during the night.'
Ashley Govers, Creative Director of From Form: "When you think of Museum Night, you quickly think of looking at art at night. Although the art is an important part, the night is broader. There are workshops, lectures, guided tours, debates and music. And not only in art museums, but also increasingly in large or small museums that deal with science, culture, technology or our future. Everyone experiences their own version of Museum Night.'
The flip-through booklet forms the basis of the campaign and represents "surprising connections and unexpected combinations". Between city and art, youth and museums. With rhythmic collages and loops, the campaign shows the versatility of the event. Jurjen Versteeg, also creative director of From Form: "It's not just about looking at the art. But also doing, making, discovering, feeling or listening in different places in the city.
The campaign consists of a series online videos on social networks and outdoor campaign by Amsterdam. Museum Night Amsterdam is sold out.
Museum Night 2021 ended in one day and even this year in fifteen minutes. More than 30,000 visitors, at least 50% of whom are under 30, visited the event last year.