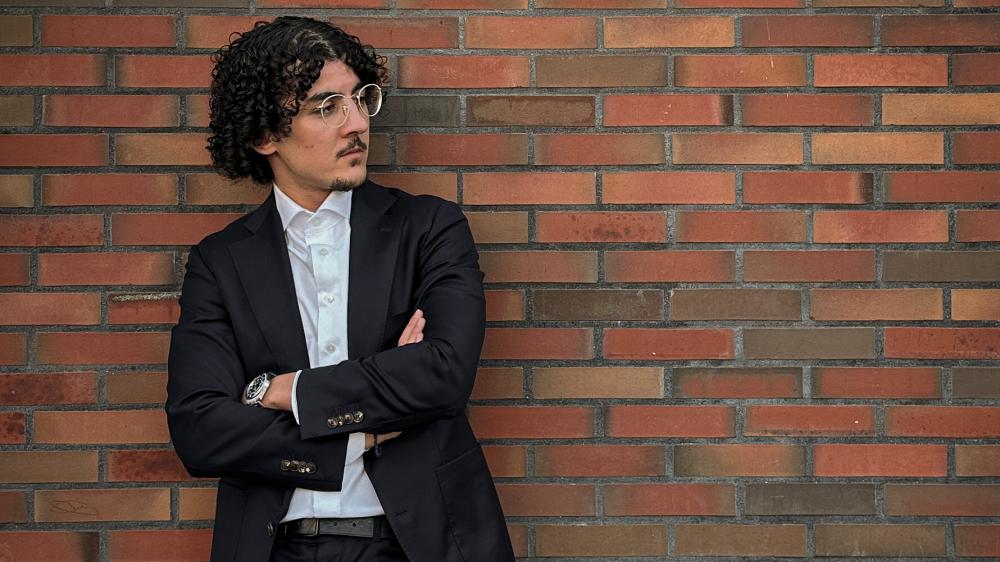 2. Food Inspiration – "As an anthropologist, I study the food habits of the local culture"
"I have a great passion for food and I consider myself a real foodie. From home, good and tasty food was spoon-fed, and food remained an important part of my life. It's more than food, it's a source of inspiration, of connection with new cultures, but also a reason to meet and have good conversations.
No wonder I'm completely in my element as a Brand Manager for the Calvé & Hellmann's* brands. It is with great pleasure that I try to keep myself informed of the many food trends.
Here are the "key ingredients for food inspiration":
Go eat out. Often food trends start outside the home and we find them later in a supermarket. In the Netherlands we have a rich diversity of cultures, and the advantage is that everyone brings their own cuisine. I like to visit food truck festivals, Rotterdam markets, toko's and restaurants to discover new food trends and dishes.
Visit a supermarket when you are abroad. Often to the great frustration of my traveling companions, because like an anthropologist I study the eating habits of the local culture by rummaging in a foreign department store.
#foodtok. TikTok is transforming the way we eat. A viral dish is prepared with fast and flashy videos. 5 minutes of food collage gives you enough intake for a month of food inspiration.
Netflix is ​​also a great source of food inspiration. My favorite series are: Chef's table & Street Food. Here, inspiring chefs passionate about culinary traditions share their personal stories and their connection to food. With a lot of skill and love, they have perfected the dishes down to the smallest detail. Thanks to Netflix, they can now inspire the world with their stories.
Finally YouTube. Is of course an inexhaustible source of chefs who share recipes with the world. I myself draw a lot of inspiration from Amaury Guichon. He makes the most spectacular pastry and chocolate creations, his productions are true works of art. Think of a chocolate turtle or a sea dragon, nothing is too crazy for him.
* Check out Hellmann's campaign by Blauw Gras and Glasnos here with food influencers Jord & Vanja taking viewers inside New York's street food culture