If you have a large garden and you also have young children running around the house, it is of course useful to prepare your garden for use. You will not only have to take into account the safety in the garden, but also the design of the garden. A child-friendly garden not only ensures that your children can play carefree, but also that you as a parent can enjoy the garden carefree. A child-friendly garden often comes immediately to mind with a sandbox, a cozy garden shed and other objects that children can play with. However, you will also need to place for example a willow fence. Want to learn more about creating a child-friendly garden? You can read more about it in this article.
Create a child-friendly garden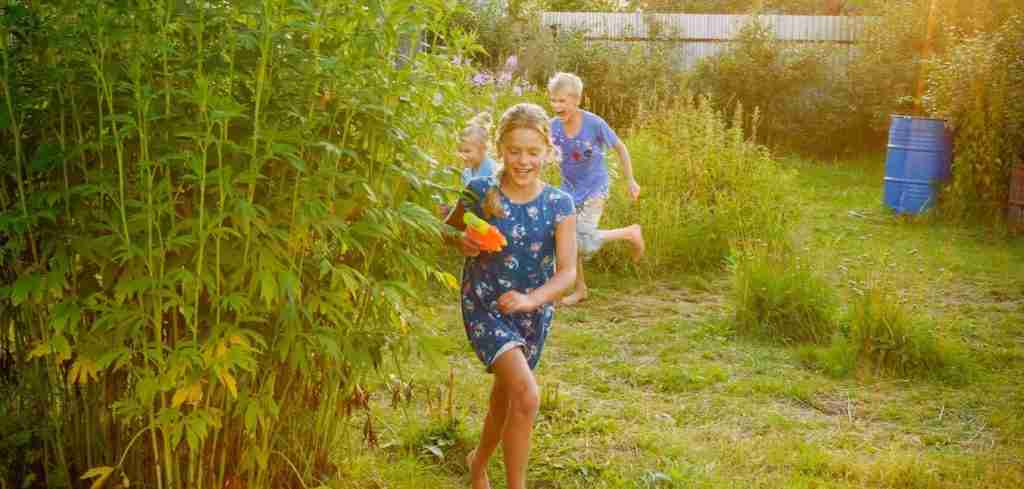 With a child-friendly garden, you will not only have to think about placing fun activities for children, such as a garden swing. But also what not to put in the garden to avoid accidents. For example, there should be no water left in the garden. This can cause your child to fall into the water. What do you place in the garden? Will it be a garden with a playground? And what should it look like? Consider placing a shade cloth in the summer when the sun is shining. When building a sandbox, you will need to think about weather changes. Therefore, make sure you have a protective cover that keeps your sand dry and clean.
Tips for a child-friendly garden
To make sure you don't miss anything in your garden, there are a number of tips that will help you design your garden:
Place child-friendly garden slabs so that your children do not suffer many injuries when they fall.
Plan pretty corners in the garden where your children can play hide and seek.
Place a bit larger play equipment in the garden, so that your children always have a fun activity in the garden.
Place plants in the garden that bear fruit and need to be picked. Children always like to do this and they also help you in the garden. Please note that you are not placing poisonous plants in the garden.
In short, you create a child-friendly garden by considering the safety of your children during construction. In addition, the garden should also provide a lot of fun.