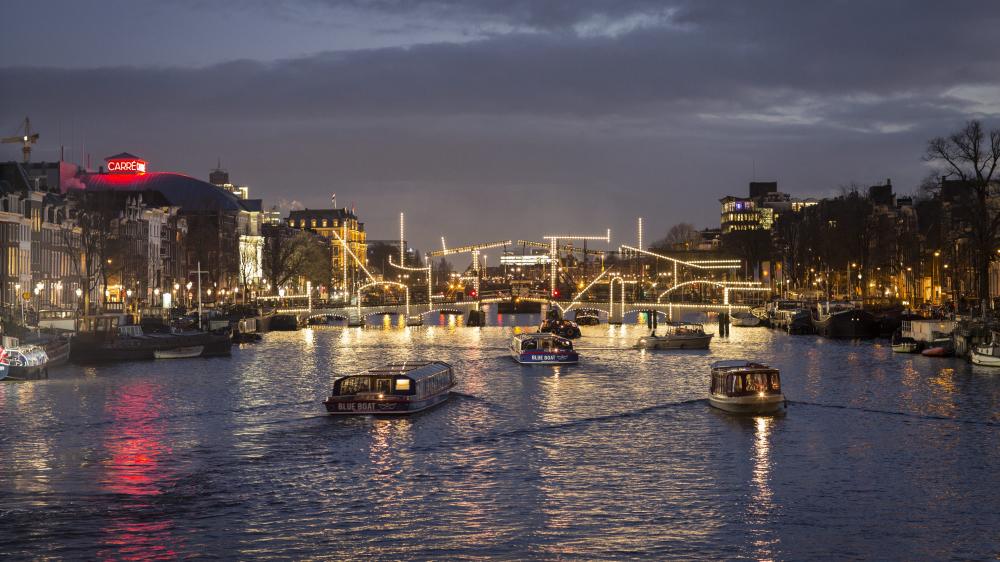 During Amsterdam Light Festival Edition 11: imagine beyond, which will begin on December 1, the public will be guided through 20 different light works in the excursion boats. Through audio narration, audiences are transported into the stories behind the artwork. Gijs Scholten van Aschat plays an unpublished poet who takes you "in a pleasantly comical and informative way" during the 75-minute cruise.
Cindy Moorman from the Amsterdam Light Festival: "With this year's theme, we take you into the world of imagination. We have all experienced in recent years that the world around us is temporary and can suddenly be completely different. It is precisely then – when everything around us is moving and nothing seems obvious anymore – that we need the power of our imagination. With the audio tour, we invite the visitor to leave reality behind for a while. Build castles in the air, see the world upside down, fly through portals and imagine a world of giants. Let yourself be transported to other worlds.
Jos Jansen, Audio Director at Big Orange, adds: "Audio is a way to directly enter – in this case – the visitor to the Amsterdam Light Festival. We work with one of the best actors in the Netherlands and a professional screenwriter. As a result, we can give information about artworks in a (much) funnier way than the average museum audio tour, and we hope it stays that way.